Arable Scotland 2022
Tuesday 5 July 2022, Balruddery Farm, Invergowrie, Dundee DD2 5LL
Scotland's premier arable event, featuring talks, live Q&As and trade stands focussing on knowledge and solutions for the arable industry.
Latest News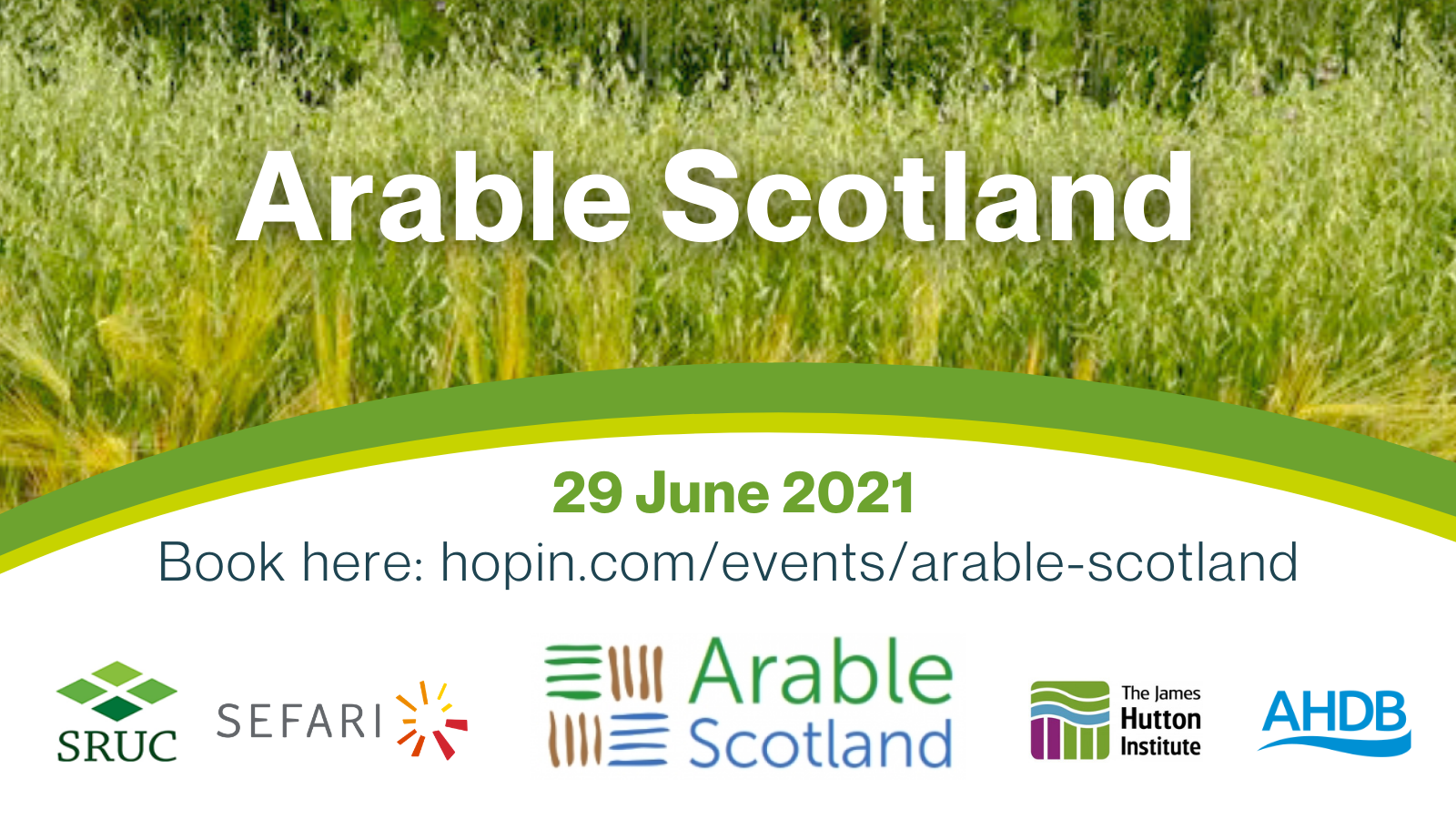 July 29, 2021
The 2021 edition of Arable Scotland – Scotland's premier event focussing on arable crops - took place online on 29th June and was very well received: more than two hundred e-delegates registered to take part in the event, from countries including India, the United States, Brazil, France and the UK.
Many more have caught up with the recordings of the 2021 series of Arable Conversations on YouTube, which included sessions on markets, integrated pest management, sustainable rotations and net-zero.